International Links
Zurich University of the Arts, Switzerland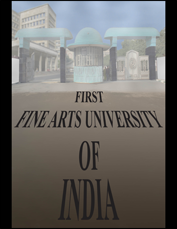 IIFA has a Memorandum of Understanding with Zurich University of the Arts (ZHdK), the largest arts university in Switzerland. ZHdK has over 2000 students and offers a broad range of degree programmes and further education courses in education, design, film, art & media, dance, theatre, and music.

IIFA and Zurich University of the Arts recognize their common interest in the field of Arts and Design education and their shared goal to strengthen Indian-Swiss relationships in these areas.

The areas of mutual cooperation include student and faculty exchange, participation of IIFA faculty and students in ZHdK's annual Design Summer School, teaching internships by ZHdK's Art Education students at IIFA and promotion of IIFA's programmes by ZHdK among Swiss artists.