Courses
3D Animation
4-years Degree Course



Diploma Course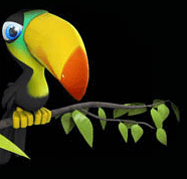 International Institute of Fine Arts now proudly presents Diploma in Animation. This course has the best blend of art and technology which takes to deep insights in latest Computer Graphics applications and pipeline (work-flow). Candidates persuing this course will have many doors open in Animation/Visual Effects for Films, Broadcast, Gaming, Design Visualization and many more industries. Learning animation by highly regarded industry professionals will provide the best platform for the first hand knowledge from the cinematography Industry, which even adds a lot of value in job hunt.
At an estimated size of INR 17.4 billion in 2008, the Indian animation industry is miniscule as compared to the global animation Industry with estimated revenue in excess of INR 1530 billion by 2010. The Indian animation industry has been growing rapidly with an estimate of over 20% in 2006-08. It is estimated to reach a size of about INR 39 billion by 2013.
One of the biggest challenges for Indian animation industry is developing talent pool. Despite the large number available graduates to work in the industry, the number of skilled animators is still low.
There is a dearth of skilled professionals in Animation, Post-production and the Gaming Industry as 3D Modelers, Rigging Artists, Animators, Texturing Artists, Lighting Artists, FX Artists, Simulation Experts, Compositors, Match-movers and many more.
Courses
One year Full time Diploma in Animation
:
For BFA 4th year: 3 hrs per day 6 days, 52 week.
Two year Advanced Diploma in Animation (Part time)
:
For BFA 2nd year & 3rd year: 2 hrs per day, 3 days / per week.
18 Months Diploma in Animation (Part time)
:
For Non IIFA (Working Professionals): Weekend-Saturday & Sunday - 6 hrs per day / weekend for 18 month.